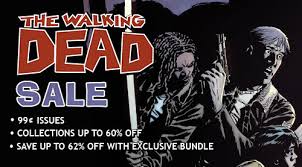 Well, we've started the summer and, by that I mean we went down to Carrara for the weekend.
I had an extra 2 days (the Tuesday being a national holiday here and so the Monday being what they call a bridge day – but it's mandatory and taken out of your holiday allowance) whilst F, bless him, had to leave on Sunday because he was flying to Greece on the Monday (for work).
I didn't want to take a huge suitcase so took three books with me. They were: Reasons To Stay Alive (I had to finish that one off), The Humans (would be a just-in-case reread – it being one of my favourite books last year) – both by Matt Haig and Because She Loves Me by Mark Edwards which I "won" and was, therefore, free.
Reasons To stay Alive was a good book. I was hoping it would help me with BM but I'm not sure it will really. Of course, I finished that within an hour or so. So, then on to Because She Loves Me. I did really enjoy this book. I don't know that it's my "usual" read these days being a cross between romantic fiction and thriller but I enjoyed reading it and I didn't guess "whodunit" which was good.
But, unfortunately, I finished that within two days and so I was on to the re-read of The Humans. This remains a great book but it was a different read this time around as, in fact, it was his thoughts on Depression and during his Depression wrapped up in a type of Science Fiction (although I really think that's the wrong genre for it – I think it's more of a book on what it is to be a human being – even on the first read), as explained in Reasons To Stay Alive.
I tried to slow down my reading but it didn't really work and so, in the end I had to start re-reading Reasons To Stay Alive!
Needless to say that last night I gathered together all my books to be read. I don't want to be in that position again! And I find, to my surprise, that I have quite a lot of books to be read, so that is great.
This weekend, we go down again and, this time, a number of those books will be coming with me!
p.s. The weather was quite nice and mostly sunny but the wind was quite cold. The temperatures were about mid-20s°C