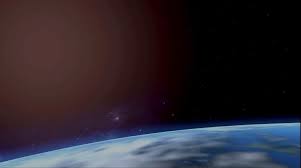 Death happens to us all, sooner or later.
Before the Internet, it was more difficult. Information wasn't easy to come by.
But, when I was around 15 or 16 (or even 17), I knew how to kill myself. Sleeping tablets. I knew you had to take a lot of them.
I must have been living at home, which is why I put the ages above. I went to the doctor, without telling anyone, and explained that I couldn't sleep and could he give me something to help me sleep. I thought it was so simple. I was naive. I was a kid who knew nothing.
However, instead of giving me something, he wrote referring me to a psychiatrist. I honestly don't know if he wrote to me or to my parents. In fact, this story of my life has been so deeply buried that it was only today that I remember it at all – and then only the pertinent things.
In any event, my parents opened the letter. They were some kind of (fundamentalist?) christians. They didn't believe in doctors or illnesses or anything like that. And so, the idea of me going to see a psychiatrist horrified them. My father "suggested" that I didn't need to see a psychiatrist at all and, after being very embarrassed by the fact that they found out (not thinking instead about how they came to know), I didn't attend the appointment booked for me.
And, of course, my idea of suicide was equally scuppered.
So, maybe it was a good thing? Or maybe I should have gone to the appointment and got rid of some of the dreadful baggage that I carried around (both then and now).
But on a different but same note, this summer some things happened and I have cancer.
Well, as I'm not actually a doctor, I don't actually know it is but suspect it is. I've talked about my tendency to hypochondria before now, so, you know, things happen and I think the worst but you "ignore them" and they "go away". In this case, some things happened together at the start of the holiday (so I could hardly ruin my holiday, could I, by going to a doctor?) and some of those things are still happening.
Of course, I do understand that these things may still be happening because I believe my diagnosis. But, you know……
So, today, I've made an appointment to see the doctor and this will mean tests and stuff to determine if my diagnosis is correct. I've already been playing out all the possible consequences of these tests in my head and in my imagination – from it's nothing, to a simple infection to a full-blown, nothing-you-can-do, terminal cancer.
And I'm both scared and not scared. "Not scared" being more "resigned" to it.
And then today I learn that a friend (or, rather, a friend's wife) has some sort of mass on her brain. And now, at this time of my life, of course, these types of things will happen more often.
When I was a kid, death was so far away as to be something you had to actually force.
Now, death is a reality.
And it gets closer every day.