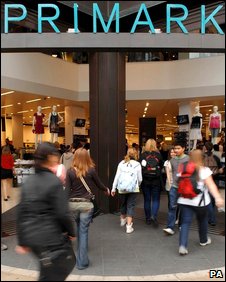 From my glance at the stats every day, I've noticed that quite a few people come looking to see if there is a Primark in Milan. The short, easy answer is no, there isn't. At least, as yet. Although I don't quite see why Primark haven't expanded their exposure abroad. Surely, at this time of economic crisis, Primarks would be welcomed all over the world, including Italy?
Alright, as I've said before, the quality is not brilliant but, for the price of things, you wouldn't really expect them to be, would you?
So the material is a little thinner than one would expect, the finishing is not really so good, the amount of time you can wear them is less than for other things – but, hey, they look OK and do a job!
The pair of jeans I bought a couple of years ago will be coming out of the wardrobe very soon (they are summer jeans for work), which means they will be paying for themselves for the third year running! Not bad, really.
As soon as I find that there is a Primark in Milan, I shall, of course, let you all know.  It's only a matter of time…….