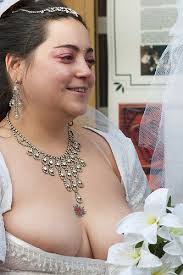 I am exhausted, to be honest. The holiday, in a little more than 4 weeks, can't come soon enough. It seems I never stop.
Take last night. I rush home from work, park the car, walk to the supermarket, momentarily forgetting that it's about 34°C and therefore walking down the street with full sun on my back rather than a slightly longer way, mostly in the shade. I buy the minimum of stuff and walk back home down the shady streets.
Arriving home, as soon as I step through the door, having stopped "doing something", I do my Niagara Falls impression. I put away the milk and stuff, change out of my suit (I had customers at work), put on shorts and a T-shirt. Within a second my T-shirt is soaked but there's not really much I can do. I need to take the dogs out as I need to be back by 7.
I take them out. We do a slightly shorter walk in the heat. It's too hot for them. I get home and Niagara starts again. Half an hour later, I change my T-shirt as the Falls have stopped (thank God) but the T-shirt is completely soaked. I could manage it better if I didn't have to rush – but I have no choice but to rush.
After my appointment, I get to read the document that someone has sent me to look at. It seems serious. I text to say that we need to talk. She asks if now is possible and I agree (I shall be busy tomorrow and I want to pack for the weekend) so we meet at Bar Blanco, the nearest bar to my house. I tell her how bad it could be but that I've managed to find someone who may be able to help. It's going to cost her anyway. She is grateful, for sure, but we end up having a drink which means I'm late taking the dogs out and so late to bed.
With less that 5 hours sleep, I feel like shit. But, I feel I have to help her and cannot just walk away.
But, it costs. The cost being my tiredness.
I don't really need the appointment tonight but it has to be. Then pack. Then the dogs. Then bed – early, I really hope. I don't want to drive all the way down there and then spend the whole of the weekend asleep! Not that I CAN sleep on the beach, but "sleepy mode", if I'm tired, can mean a subdued and exhausting weekend.
But, F is being "made" to take 2 weeks holiday. That's fair enough, since for over a month he has been home for about 4 days in total. He, too, is exhausted. He is with his mother for this time, with us going down for this weekend and next.
But it's hard for me too. I have to do everything and there's no time and the heat means I can't take my time – although I much prefer this heat to the cold and, if I could just take things more slowly, I'd be fine!
But, only just over a week to go before he's back home and we can share the dog walking. And just over 4 weeks an I shall be with Best Mate AND on holiday.
Hang on in there, I tell myself.