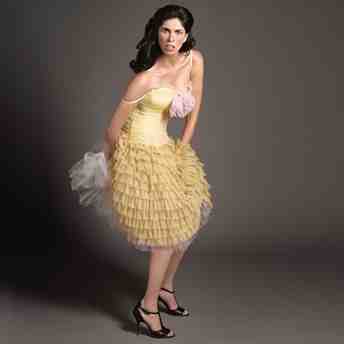 Mantova, Festivaletteratura.- The last Sunday.
Peter Florence (Hay Festival) was there and we spent some pleasant hours with him on Friday and Saturday. He was doing a couple of the events, interviewing some people. But, from the moment that I looked at the site, Christopher Hitchens was the one event that I was not going to miss. It was just after lunch on the final day. Peter was going to be interviewing him (rather him than me). We hadn't seen Peter since late on Saturday night (after my experience of playing chess with Boris). We got up late, wandered around town for a bit and, as we were travelling back to Milan later, decided that a proper lunch would be a good thing. We went to Griffone Bianco, our favourite restaurant in Mantova
Obviously it was busy – very busy. However, this year, M had bought us (with L from Hay and Juan Hose from Spain) a meal there on the Thursday night and when she was paying I went up to remonstrate with her about her paying the bill and was introduced to the guy behind the desk, who runs the place, and she was telling me they were great friends.
So although it was busy, he spotted us at the entrance and, suddenly, one of the reserved tables became ours! Siamo in Italia and I am getting very used to this.
So we sit down and notice that Peter is several tables away, in full and earnest discussion with Christopher. We didn't want to intrude and didn't go over or anything. And, anyway, it would have seemed a bit like we only went over to meet with Christopher. And what on earth would I say to him? Something trite or banal and show myself up.
We had the tortellini con zucca, a specialty of the town. It is really fantastic. Pasta cases filled with very sweet pumpkin. We had a secondo and a sweet and, of course, a bottle of wine. It was very, very nice. The sun shone and it was warm. Lovely.
Towards the end of the meal (about half two), Peter noticed us and waved. I waved back, but we were too far away to have a conversation.
A little later, Peter went inside, I guess to the gents. A few minutes later I went in too as the Hitchens event was about 15 minutes away. Whilst I was waiting in the gents, The Hitch came in. There were now two of us in the queue. The toilet was quite strange. There were three cubicles in the row. The two outside ones were for men and the middle one for women.
The women's became free. The conversation went something like this:
Hitch: You must be Andy?
Me: Yes.
We shook hands.
Hitch: Well, as you're a friend of Peter's, I get to jump the queue and go before you. I've got to be on in a few minutes.
Me: Yes, I know. We're going to the event.
Me: But that's the Ladies [pointing to the one that had become free].
Hitch: OK, well you stand watch then.
I just laughed. And in he went.
Now, those of you who know anything about him would know that, as a 'Conversation with Christopher Hitchens', it was not one of the most scintillating. And in slightly bizarre surroundings. But, then again, I think that, given the genius of the man, the level was perfect as far as I was concerned. Anything more and I could have been in deep, deep trouble.
The event itself had, surprisingly, a fairly warm and receptive audience. Only one person had a go at him about his views on Mother Theresa. Even then, as she was speaking, she was being booed and hissed by the crowd. His views, whilst seemingly extreme and irritating to many people, are so well argued that I could not possibly match his skill in debate or his elephantine memory.
I would watch him talk at any time – actually in conversation with him? – well, that's another matter entirely.
Thanks, both Peter and the Hitch for a great final (for us) event.







by