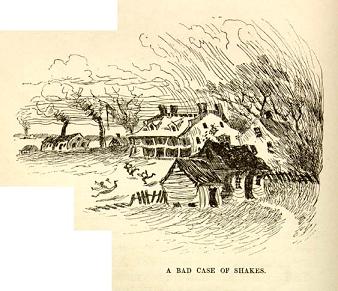 I bought two curtain poles and fixings. The first was yellow as the curtains and lounge is a mixture of yellows and red. The second was white as the bedroom curtains and walls are white.
After successfully putting up the lounge curtains, I started on the bedroom ones. Afraid of heights, nonetheless, I dutifully climbed up and down the ladders with drill/screwdrivers/pliers, etc. a number of times.
The holders for the rod were fixed. All I now needed was the rod itself. One small problem. I couldn't find it.
It's a bloke thing. We can't find stuff that is right in front of us. I have this problem for certain.
So, although I had only bought it on Saturday, it had already disappeared. I hunted in every room. Unfortunately, it is the same colour as most of the walls. And I was certain that I had put it upright in some corner.
I checked behind each door (twice), in each corner of each room/alcove/whatever. I even checked the kitchen even though I was pretty sure it would not be there as I do not trust Dino not to try and eat it as the new toy.
I must have walked past it several times before, eventually, I noticed I had propped it up in a corner created near the front door.
At least it was found but I could have saved a lot of time if I had remembered where I had put it in the first place.  I like being a bloke but sometimes …….
Tonight must be more drilling; putting up the 'new to me' kitchen cupboard from FfI (who is no longer responding to calls or texts – ah well) and, hopefully, some ironing or cleaning, both of which I detest.







by