Again, found as draft and never posted. From September/October 2014
Banksy, to me, is no graffiti artist. He's a true artist, with a wit and cleverness that, it seems, most people don't really get.
So, it's sad to hear that this picture has been painted over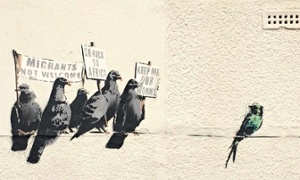 (Photo: Banksy)
From this.