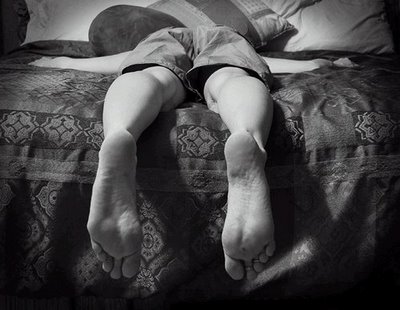 "Maybe we can leave early?"
I have work, so it can't be really early. But, as in less than two weeks, I shall be staying at work a little later (rather than go home before picking up Best Mate), I could leave half an hour earlier.
So, in order to be at home as quickly as possible today (Friday), last night, I went to buy cigarettes rather than, as I usually do, on Friday. And I bought that long-life milk to take down with me. That would mean that the only thing I would have to do on Friday night, on my way home, was fill up with petrol.
But, the best laid plans ….. etc., etc.
Of course, it was first mentioned, a few days ago.
"They can't deliver the new furniture until Saturday."
This is for the shop. Since he's responsible for the layout, it's important that he's there. It was due to come this week, during the week but for some reason, can't be done until Saturday. I ask if he has to stay and he says "no" but I'm not convinced. His boss has also told him he doesn't have to be there. But I know he'll feel responsible.
So last night, I met him and some of his colleagues for a drink. He tells me two things. 1. His brother (and girlfriend) will be staying at the house from next week (his girlfriend's house got flooded and is being "worked on") and, 2. he has to stay in Milan for Saturday.
Whereas I'm not really surprised, I'm disappointed (and very disappointed for him) on two fronts. First that his brother will "mess up" the tidy, super-clean house that he spent about a week doing, ready for our holiday and secondly that he can't come down this weekend.
He's quite angry and frustrated. With his brother and with the furniture thing.
I shall still go down tonight but it's not really so important to leave early. My heart's not in it. Without him it's really not the same. But I'm going down because it will be so hot over the weekend and going down is so much better for the dogs, poor things. But, I think this year, we've actually travelled together only once. And, even if he annoys the hell out of me (switching off the air conditioning from time to time and not wanting me to smoke when I want and lots of "be careful"s or sharp intake of breaths because he thinks I'm not driving slow enough, etc.) I much prefer that he's with me. In fact, I much prefer that he's with me most of the time and this year he hasn't been.
And, then, maybe, the weekend after, his brother will still be there so probably we won't go down, which is a shame, mostly for him.
But let's see. He wants to buy out his brother from the house. If his brother won't give up his half, he says he will push to sell the house and then buy one of his own.
He's angry and frustrated, I'm just disappointed. My plans were for nothing.