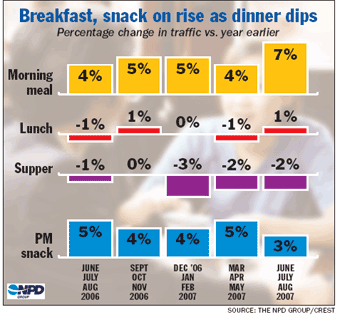 Brunch. Invented by the Americans or, more likely, people too lazy to get up early enough on a Sunday to have a proper breakfast but wanted a breakfast anyway, rather than a lunch. And so, the two merged together and became Brunch.
Great idea. And the times were flexible. An early Brunch would be about 11 or 11.30; a late one about 2 or 3 p.m.
Brunch was quite simply a late breakfast – to include bacon, eggs, sausage, beans and toast and marmalade.
And the Italians like the idea of Brunch a lot only, being in Italy, they've made it Italian.
What does that mean? Well, certain establishments do the bacon and eggs thing (with other things) like, for example Indiana Post on the Navigli. Other, more Italian places, have dispensed with that and just do the Italian Brunch.
And what makes an Italian Brunch? Well, basically anything you may have for lunch even, maybe, including pasta – but usually without the main meat course.
And on Sunday I was invited to M's place. My first time there.
So, being Italian the thing is the number of dishes. Rather than having a few main dishes, they like variety. There was meat and there was cheese. Then there was a kind of chicken curry risotto and two different quiche-like pies. And there was this Sicilian/Sardinian bread (can't remember which place it's from). There was tea and coffee (American rather than espresso) and juice and water.
Then we had sbrisolona (not one of my favourites, I have to be honest) and la greca (both cakes from Mantova where one of the guests, Marco, is from). La greca was a kind of lemon/almond cake and very nice. I've certainly never had it in Mantova before so will be on the lookout for it next time I'm there. There were also normal (small) pastries. There was also fresh fruit (cherries, nectarines, strawberries and melon).
Luckily, I brought a couple of good bottles of Rosé and someone else brought some Moscato for the sweets.
Then there was espressos all round.
It was a lovely afternoon (we left about 7 p.m. having got there for 1.30) but, to my mind, Brunch it was not. Italian (it only missed being under a pergola overlooking the Tuscan hills), it most certainly was and, given the right setting (as I described), it was almost exactly what you would expect from an Italian summer lunch.
>I'm just going to have to do a proper Brunch for them all, aren't I? Although, they would probably think it strange not to have more than a couple of hundred different dishes. Ah well, this would have to be another in my quest to get Italians to understand that not all British food is tasteless rubbish.