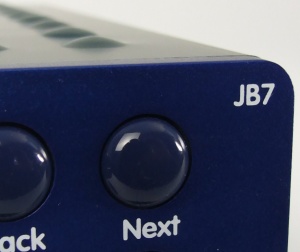 Now, here's a thing. When I first met V, he could cook Spaghetti Bolognese and that was all. Over the years he became quite proficient at cooking and we entertained quite a lot. I would always do the sweet whilst he would do most of the other things.
However, now that V is no longer there, I am back to doing my own thing.
Whilst in the UK, I bought quite a few pieces of Stilton and Cheddar. Also, from Londis in Hay-on-Wye, the best smoked bacon I have ever tasted. They cut it and vacuum pack it on the premises so it's not like supermarket bacon which shrivels as the water content vaporises but it stays almost the same size and is really very tasty.
So, as I am determined to demonstrate to Italians that the food from the UK is not like they think, I had promised A that I would do dinner, mainly so that he could try the Stilton (with Port, of course).
Friday night was a night out with colleagues at an agriturismo called Ai Boschi in a small village called Origgio, not far from Milan. The nice thing about agriturismos is that they grow a lot of their food on the premises. I suppose they are an extension to the British 'Farm Shop'. Agriturismos will have a restaurant and, quite often, rooms. Unfortunately, they are not all great. This one was, well, mediocre.
It meant that I did not get home until about 2 a.m. I had already said to A that dinner would be Saturday or Sunday depending on how things went (cleaning the house, etc.). As it was, I actually got up about 11.30 which was very late for me. And put me all behind.
However, I made the supreme effort to clean the house and, finally, at about 7 p.m. went shopping. I managed to make it in time to get the Port from the little off-licence near Corso Buenos Aires so called A to say we were on for the dinner.
To start, I had a baked pasta dish, given to me by G, our cook at work. Then I made a warm bacon and chicken salad – the bacon from Londis and the salad including salad cream which I had also picked up in the UK. Finally, cheese, British cheese biscuits, apples and port.
A made some big thing about me being able to cook and it made me think that V did most of it after all. A didn't know I could cook whereas, in reality, it was me who taught V how to cook.
The meal was a great success. F really loved the bacon and the Stilton, which made me very happy. My first dinner in the flat!
Sunday I went for brunch at A&F's. M, A's friend was there too. As he pointed out, it was more like a wedding breakfast! Many courses and it lasted for hours.
And, the weather over the weekend was great so a good weekend all round.