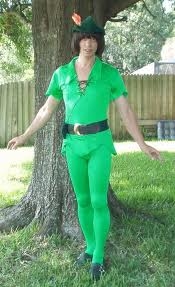 "I think I've had this before", he says, adding "and I don't like it".
It was very difficult to keep the disappointment out of my voice …. but I tried.
"Well", I said, "try a little and, if you don't like it, it's OK, you don't have to eat it".
I had whipped up the cream. The cream was really for me rather than him. "You don't like cream", I realised this as I got it out of the fridge. Damn! I should have done custard. Ah, well, I thought, if he doesn't like it anyway then it's better I did cream.
I put a couple of spoonfuls of the sweet in the dish and added a little cream after he indicated it was OK to do so.
He tried it. It wasn't the same as he had had before. He said he liked it. Then got some more from the dish. And some more cream. He asked about the topping. I explained that it was pastry, like for Lemon Meringue Pie but more butter and more sugar and without water so that it was crumbs rather than pastry as such. I tried not to be annoyed by the fact that he says he doesn't like something before he has tried it first but I don't say anything about that anyway. It took me a few years to train V away from that. I have time. I can train F, possibly, probably, hopefully. I am hoping, much like I did with V, that I can introduce things gradually and get him to trust that what I make is all right and worth trying. I'm not sure I have the patience for this but we'll give it a go.
I said you can make it with any fruit.
He really did like it, it seems. I told him that he must tell me the truth because, if he says he likes something, I will do it again. He said he will.
I told him it was, to my memory, the first time I had made it. Although, to be honest, even if I can't remember it, I am sure I must have made it in the past. Maybe Rhubarb Crumble and not Blackberry and Blueberry Crumble.
The next day, he texts me to ask what it was called because he doesn't remember. Later that night I asked him why he had needed to know. Apparently, there was a guy there from the office in London and he wanted to tell him.
I see, in his fridge, there is a jar of Lemon Curd in the door.
"You can make Lemon Curd Tart", I said, meaning I could make Lemon Curd Tart, of course. Later, he says I can take it home together with the Banana Curd he bought at the same time, when we were in Hay-on-Wye.
"You can make that cake with it" (meaning Crumble"), he says. I say yes, even if he has, clearly, not understood how Crumble works and that a Banana Curd Crumble just would not be right at all. Ah, well.