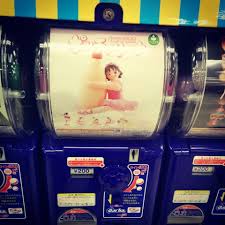 "Where are we going?" I had to ask twice or, maybe, three times.
"To the opening of a modern art museum."
Oh, OK. After all, I like modern art. It was in the Navigli area of Milan. We were in the taxi – I was in the back with Fi, F's crazy friend from Austria, next to me and, next to her, M, a wealthy Russian who now lives in London (I found out later). Fi had come over for one night to meet up with M.
The roads were closed. We got out of the taxi and walked up at the top of the canals, where they come almost together and join in a basin called the Darsena. I remember now that this was the official opening of the Darsena – they've finally made it something of a place to go, creating walkways and parks. In fact, the whole of the Navigli is being "done up". It will be lovely when they've finished. It should have been done years ago.
But there are so many people! The place is heaving.
Suddenly we meet some people. I kind of recognise some of them. F reminds me from where. For some it was Fi's birthday bash in Vienna and for others the time we went to a sea-food restaurant (with about 30 people that Fi had invited (her dinners are rarely less than 10 people at a time).
F reminds me they are rich or "super-rich".
To be honest, they look more like street people. Later, someone tells one of the blokes (who is in the "super rich" category that his trousers look good. At first I thought this was a joke. Thank God I didn't laugh out loud!) They are black and loose, like a pair of jogging bottoms but with some 5 or 6 inches of rubber-like elastic bottoms. Underneath them he's sporting a pair of "fashion" wellington boots. They look bloody dreadful. I wouldn't wear something like that even if I was only slobbing out at home!
In fact, almost all the clothes they are wearing look as if they got them from a second-hand store. This is rich people for you!
Anyway, it seems that these people are the people we are supposed to be meeting up with. I wish that F had given me some forewarning as to who they were. Then I would have feigned remembering them which would have looked better, at least.
We wander down the street towards the station. There is a "temporary" IKEA store. Everyone goes in. It is IKEA but, given that Expo is opening in Milan in a few days time, it isn't a normal IKEA store but just about kitchens and food – so at least the more interesting part of IKEA, I suppose.
We wander about for a bit and then go out. It seems the other rich guy, who looks similar to the super rich guy with the jogging bottoms, needs alcohol. I remember now, he drinks like a fish. They look the same – big noses which are red (from too much alcohol), short with particularly rotund bellies (probably from too much alcohol) and both wearing black. But they're nice enough. And, apparently very rich. But, then everyone is very rich except us. They talk about going for an aperitivo (it is about 1 p.m. – whereas aperitivo time is after 5 p.m.)
We wander across the street and into a place that looks like a restaurant. Exposed brick inside to give it a rustic feel. We are shown to a table in the back room which is set out for 10 people or so. It seems this is what we were coming for. I don't understand why someone didn't say!
We sit down. 2 of the rich people (husband and wife – the husband being the one who drinks like a fish) are not staying more than a few minutes. They're just having a glass or two of prosecco (well, in fact, she's not drinking at all – he has a couple and then another from someone else.) They go and we start to look at the menu.
The prices are really steep. €20+ for a plate (not that big either) of pasta and €30 or more for a main dish.
It seems most people are having pasta. There are five people having that. The super rich wife is having two antipasti. I'm having the lamb. Of course, it is said that after the pasta they may take a main course. That will make me look rather foolish but, again, I didn't know and F doesn't tell me.
A guy has joined us a few minutes before. A tall guy bringing his small black dog. He also has a pot belly. Grey hair but thinning with some missing just above his forehead, the remainder tied in a small pony tail at the back. He's loud and tends to dominate the conversation. He's one of those who has ordered one of the five pasta dishes but he's already says he's going to have lamb afterwards.
We have to wait because, as stated on the menu, this particular pasta dish takes 16 minutes to prepare. They ask if it can be hurried along because M has to catch a flight back to London and has to leave by 2.30 p.m.
We have wine after the prosecco. There is no discussion on the wine. Super rich guy knows the people who own the restaurant. I don't really care. I've been talking to M who doesn't speak Italian but does speak English.
Eventually (but a LOT longer than the 16 minutes quoted) the pasta, the antipasti and my lamb arrive.
Except there's a problem. We're short of one of the pasta dishes. There is a general "no, share with me", etc. But it seems the guy with the ponytail is the one without.
He refuses to share.
But he has a tantrum. Really, he's about my age but he starts acting up like he's a 3-year-old child. Shouting about how he was hungry but now won't eat anything. How they should cancel his order for the lamb (which he hadn't made anyway). Not only is he cutting off his nose to spite his face, but he is making everyone uncomfortable. Many offers are made to give him their pasta dish. He refuses. Offers are made to give him a whole pasta dish. He refuses. He just gets louder and more obnoxious. Fi, who is sitting next to him, suggests he "lighten up" which enrages him further.
I keep my head down and enjoy my lamb which is, quite possibly, the best I've ever tasted in Milan. It comes with a small amount of minted bread (bread soaked in a mint sauce) and microscopic amounts of a thyme sauce. It's beautiful, but it's not a lot. I'm not sure it's worth €30. I don't think we'll be taking anyone there, to be honest. Yet the place is busy, every table being taken.
Pony-tail guy eventually calms down a bit. Another bottle of wine comes. Everyone decides they have had enough. M leaves to get a taxi to the airport. More wine is drunk. Pony-tail guy hasn't eaten a thing! Yet he's been drinking. He's calm now and back to being the centre of attention.
I go outside with super-rich wife as she smokes. We talk about (or, rather, she talks about) how Berlusconi stole from everyone and how he destroyed Italy. F comes out later holding sweet menus and tells me which one I should have. She tells F that it was her husbands fault. He wound up pony-tail guy by starting to eat his pasta before making sure everyone had some. I'm not sure why this should wind up PTG in particular but I can believe it.
We go back in and have sweets – except PTG, of course, although he does taste a bit of everyone else's. We have coffees and a digestivo. Fi pays for everyone, as usual.
We say our goodbyes.
It should have all been lovely. Obviously, there was no museum involved so I'm unsure why it was even mentioned. PTG was a bit of an arse, to be honest. All the childish stuff was really not necessary.
Later he comes to our flat to pick up Fi to take her to the airport, which is nice. I don't see him as I am busy. But I hear him. Fi comes in quickly to say goodbye to me. She'll be back. She says so